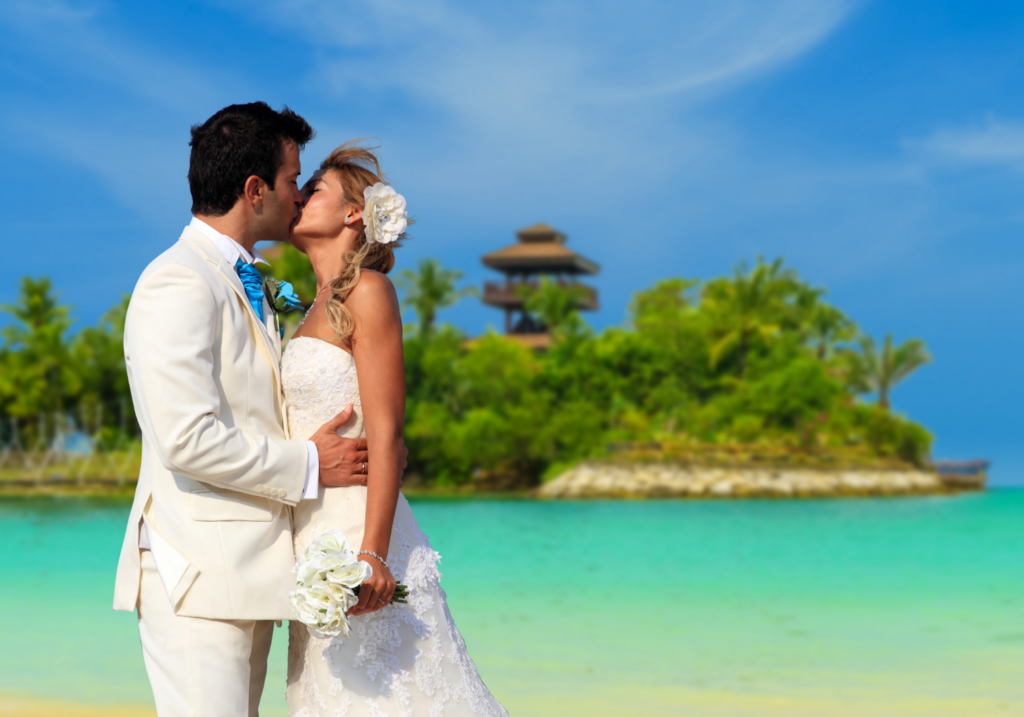 If you have always dreamed of having a destination wedding but are a little hesitant due to the current pandemic, well don't fret. You can still have the beautiful destination wedding of your dreams. You just might have to tweak the dream a little and take some extra precautions.
A good travel advisor can help you plan milestone celebrations like weddings, vow renewals and honeymoons and their expertise can help guide you toward planning a safe and socially distanced destination wedding that still contains all of the magic and romance you've fantasized about.
An experienced advisor will probe and ask questions to get to know you and your wedding dreams. Then, they will craft a personalized destination wedding experience that meets all your expectations right down to the color of the sand and the way it feels between your toes.
When it comes to venues, many hotels and resorts have enacted safety protocols to reduce the threat of COVID-19. For instance, furniture has been rearranged or removed from lobbies to allow for greater social distancing. Many properties are utilizing touchless check-in procedures and keyless room entry to reduce physical contact. Most resorts are keeping rooms vacant for at least 24 hours, sometimes 72 hours, between guests and are helping to reduce the number of people entering a room by providing daily housekeeping only upon request.
Here are a couple of things to consider when planning a destination wedding:
The most important, of course, is the place. There are plenty of options. If you are looking for someplace warm and tropical, try Mexico, the Caribbean or Hawaii. Some popular tropical destinations are Negril and Ocho Rios, Jamaica; St. Lucia; Costa Rica; and Puerto Vallarta, Mexico. Bar Harbor, Maine; Tucson, Arizona; Park City, Utah; Lake Placid, New York; and Jackson Hole, Wyoming round out the top domestic vacation spots.
A trusted travel advisor will monitor which destinations are reopening and will keep abreast of frequently-changing health requirements. You can rest easy knowing that your advisor is working for you and will keep you up to date on the various health and safety protocols for airlines, hotels and cruise lines.
Another important consideration is the size of your wedding. With COVID-related restrictions on large gatherings, a smaller, more intimate affair may be your best bet. A smaller group offers a wider range of venue options and allows for more budget flexibility. An in-person wedding with just a few family-members or close friends will be easier to plan which translates into less stress for you. As a bonus, some venues even offer the ability to livestream the ceremony, so the folks back home don't miss a thing!
From intimate garden gazebos to panoramic rooftop vistas, overwater chapels and sun-soaked beaches, a small, intimate ceremony opens up a world of possibilities. Contact us today, to get started planning your perfect destination wedding.
Planning a Destination Wedding on a Budget?